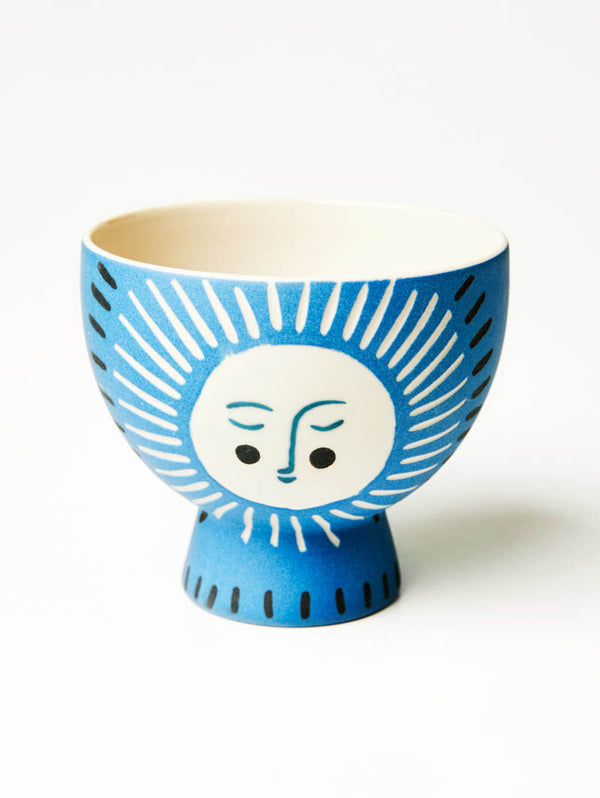 Care Instructions
Clean with a soft dry cloth, designed for indoor use.
Country of Origin
Hanoi, Vietnam
Dimensions
L: 9cm W: 9cm H: 8cm
Description
Fitting in the palm of your hand is this cute footed pot featuring a fun celestial motif on a bright blue base. Made from earthenware clay and hand-painted for a matte finish. Perfect for your desk or windowsill with a small-sized cactus or plant (it has a drainage hole). Team with other pots of various heights for a landscape story. Designed in Sydney and hand-crafted in Vietnam by Jones & Co artisans.
Great Gift
Terracotta Clay
Limited Edition
Designed in Australia
Handmade and Handpainted
Smash-free Guarantee
Australia-wide delivery
Meet the Maker
Everything we make is touched by hand. We believe in small runs made with the highest level of attention to detail. 

We collaborate with our factories to understand techniques and processes. If you would like to learn more about our artisan makers, read our blog series on each of our makers.
READ THE BLOG