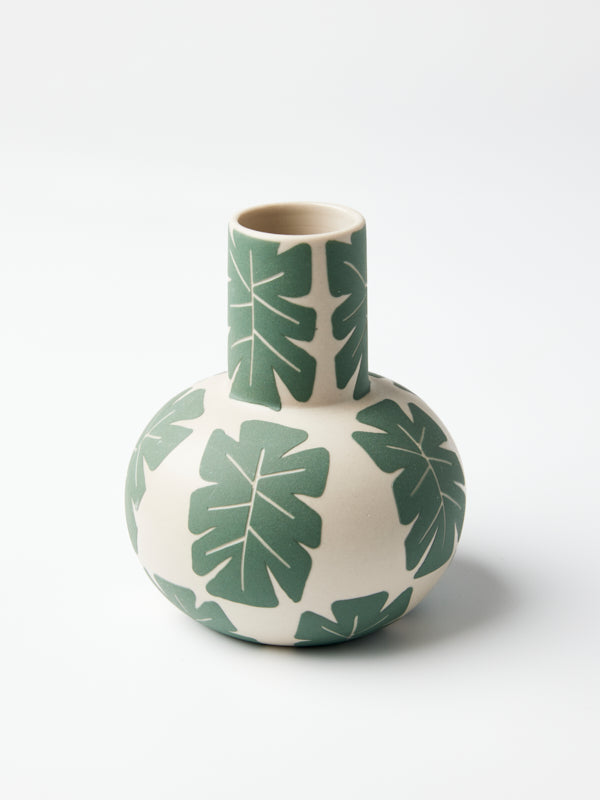 Dimensions
L: 9.5cm W: 9.5cm H: 11cm
Care Instructions
Clean with a soft dry cloth, designed for indoor use.
Country of Origin
Hanoi, Vietnam
Description
Say hello to the Happy Vase, the perfect small round bud vase that brings a touch of tropical paradise to your space! Crafted with a beautiful bisque-coloured base, this vase features an all-over pattern of hand-painted green palm leaves, bringing a fresh and organic feel to any room. Its small size makes it perfect for displaying a single flower or small cuttings, adding a natural touch to any surface.
Hassle-free returns
Designed in Australia
Handmade and Handpainted
Smash-free Guarantee
Australia-wide delivery
Meet the Maker
The owner of our earthenware factory was born in Bat Trang village, the youngest daughter of the 15th generation of a pottery-producing family.
As a schoolgirl she often helped her parents with their business. After finishing high school she decided to make pottery her life.
LEARN MORE