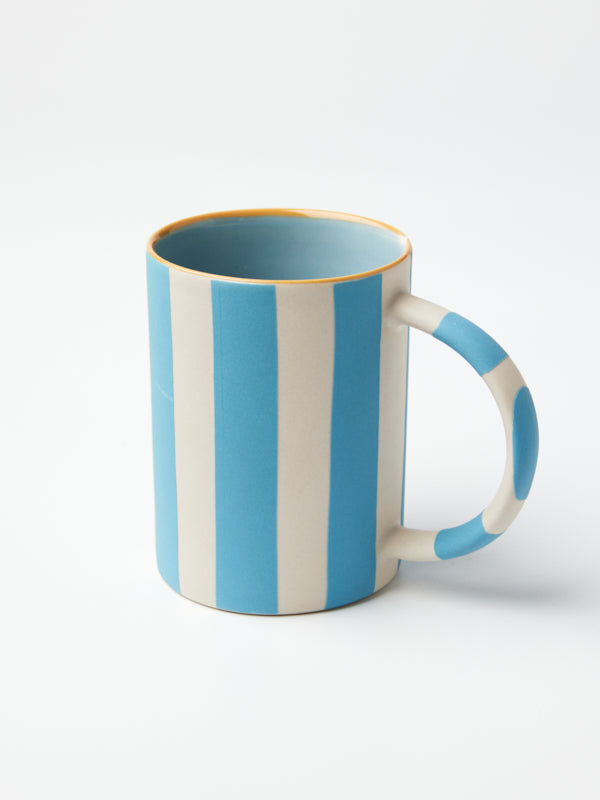 Dimensions
L: 8.2cm W: 8.2cm H: 11.2cm
Care Instructions
Microwave and dishwasher safe.
Country of Origin
Hanoi, Vietnam
Description
Meet the Happy Mug! This ceramic coffee mug is the perfect addition to your morning routine. With its matte texture and colourful blue stripes on the outside, it adds a cheerful pop of color to your day. The interior has a glossy blue finish with warm yellow trim, making it easy to clean and adding a touch of elegance to the overall design. Holds 350ml
Great Gift
Microwave Safe
Limited Edition
360 Degree Design
Designed in Australia
Handmade and Handpainted
Smash-free Guarantee
Australia-wide delivery
Meet the Maker
The owner of our earthenware factory was born in Bat Trang village, the youngest daughter of the 15th generation of a pottery-producing family.
As a schoolgirl she often helped her parents with their business. After finishing high school she decided to make pottery her life.
LEARN MORE