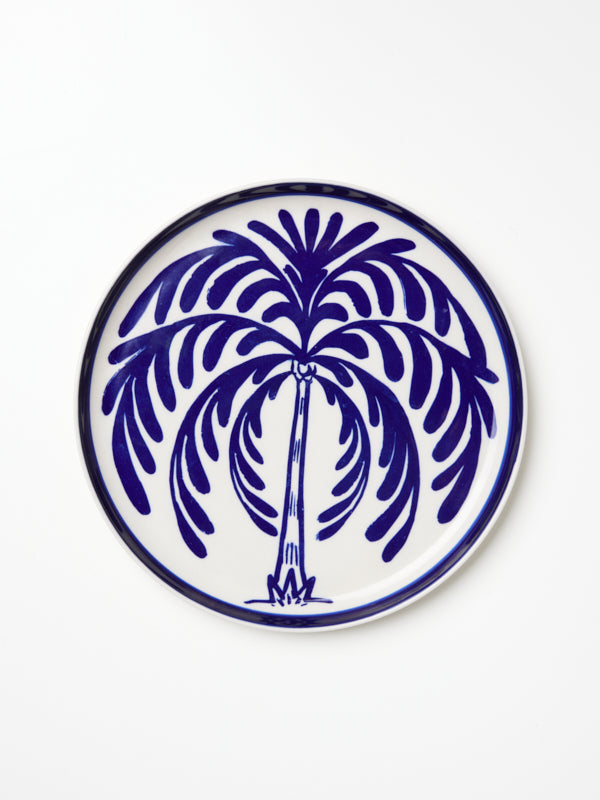 Dimensions
L: 19cm W: 19cm H: 1.5cm
Care Instructions
Microwave and dishwasher safe.
Country of Origin
Hanoi, Vietnam
Description
Perfect for serving up a variety of delicious treats, from appetizers to desserts, this plate will make any meal feel like a vacation. It's perfect for special occasions or just everyday use when you want to add a touch of tropical flair to your dining experience. The Del Sol Palm Plate also looks super cute mounted on the wall.
Earthenware Clay
Designed in Australia
Handmade and Handpainted
Smash-free Guarantee
Australia-wide delivery
Meet the Maker
Everything we make is touched by hand. We believe in small runs made with the highest level of attention to detail. 

We collaborate with our factories to understand techniques and processes. If you would like to learn more about our artisan makers, read our blog series on each of our makers.
READ THE BLOG