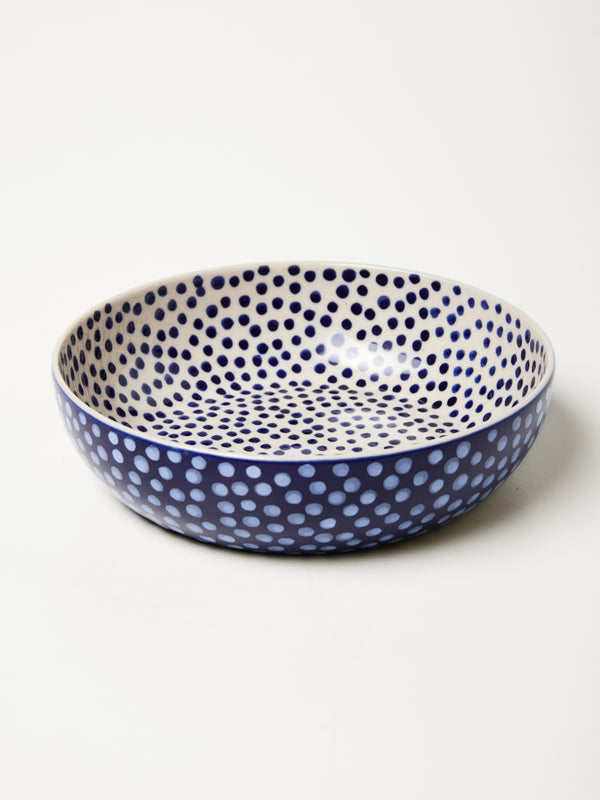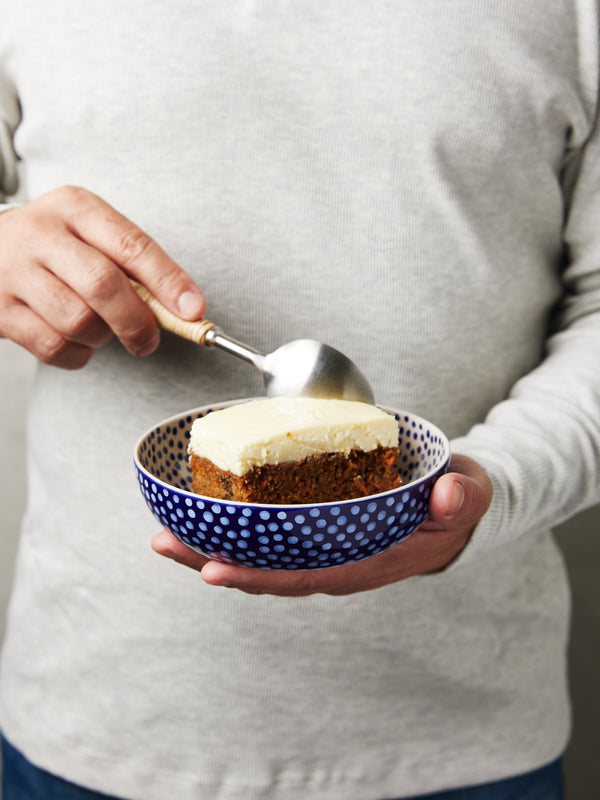 Care Instructions
Microwave and dishwasher safe.
Country of Origin
Hanoi, Vietnam
Dimensions
L: 15.5cm W: 15.5cm H: 4.5cm
Description
The Chino Dip Bowl Blue Spot makes a great vessel for antipasti, dips, nuts and desserts. Covered in blue and white polka dots contrasting from inside to outside creating a beautiful rhythm across your table of life and energy. Designed in Sydney and handmade in Vietnam by Jones & Co artisans.
Earthenware Clay
Designed in Australia
Great Gift
Designed in Australia
Handmade and Handpainted
Smash-free Guarantee
Australia-wide delivery
Meet the Maker
Everything we make is touched by hand. We believe in small runs made with the highest level of attention to detail. 

We collaborate with our factories to understand techniques and processes. If you would like to learn more about our artisan makers, read our blog series on each of our makers.
READ THE BLOG