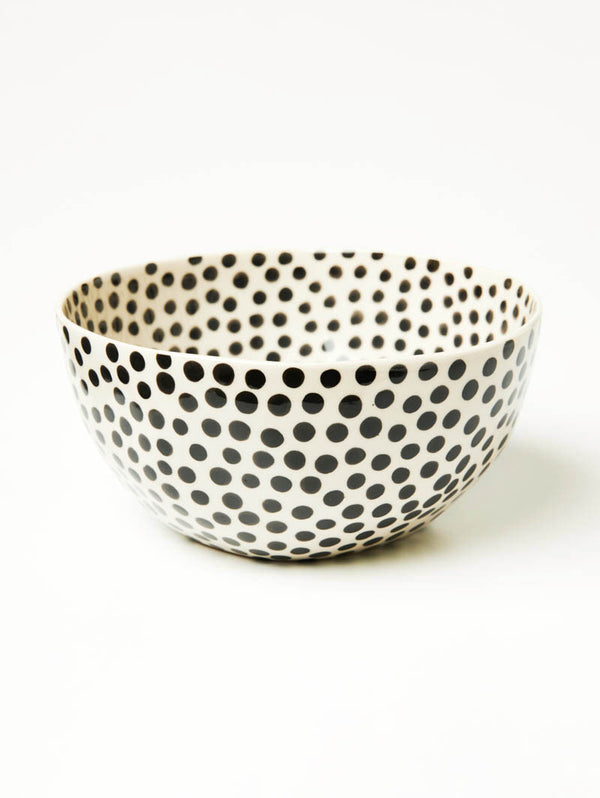 Care Instructions
Microwave and dishwasher safe.
Country of Origin
Hanoi, Vietnam
Dimensions
L: 16cm W: 16cm H: 8cm
Description
NEW PRODUCT! Our new Chino Bowl is the perfectly imperfect shape with a generous size for cereal or salad. Every single spot is hand-painted before glazing so no two bowls will ever be identical. With black polka dots on an off-white base, then glazed. Microwave- and dishwasher-safe too! Designed in Sydney and hand-crafted in Vietnam by Jones & Co artisans.
360 Degree Design
Earthenware Clay
Dishwasher Safe
Designed in Australia
Handmade and Handpainted
Smash-free Guarantee
Australia-wide delivery
Meet the Maker
The owner of our earthenware factory was born in Bat Trang village, the youngest daughter of the 15th generation of a pottery-producing family.
As a schoolgirl she often helped her parents with their business. After finishing high school she decided to make pottery her life.
LEARN MORE