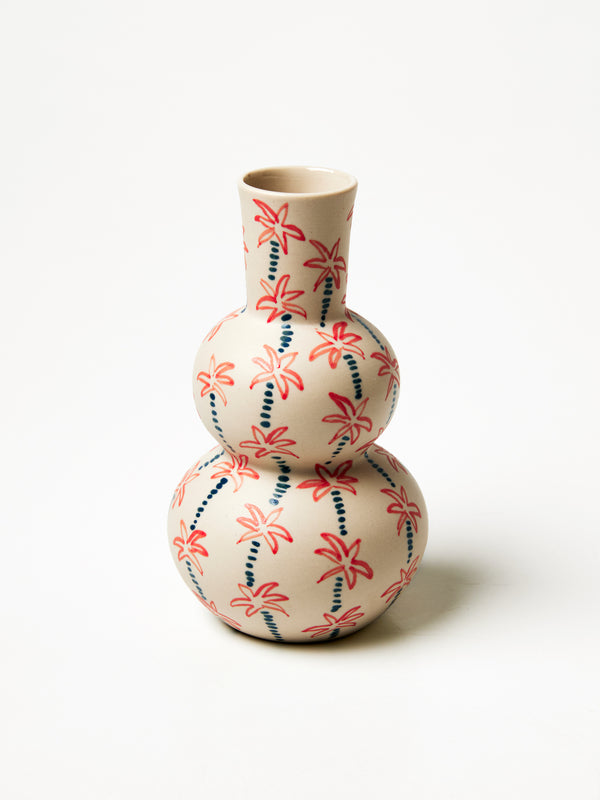 Care Instructions
Clean with a soft dry cloth, designed for indoor use.
Country of Origin
Hanoi, Vietnam
Dimensions
L: 9cm W: 9cm H: 16cm
Description
A rhythmic design of palm tree fronds moves vertically on the bulbous shape of the Happy Vase Palm Tree Vase. Hand-painted red and blue palms sit against the bisque clay finish. Team with other small vases in this range or display solo on bookshelf or side table. Designed in Sydney and handmade in Vietnam by Jones & Co artisans.
Hassle-free returns
Designed in Australia
Handmade and Handpainted
Smash-free Guarantee
Australia-wide delivery
Meet the Maker
The owner of our earthenware factory was born in Bat Trang village, the youngest daughter of the 15th generation of a pottery-producing family.
As a schoolgirl she often helped her parents with their business. After finishing high school she decided to make pottery her life.
LEARN MORE