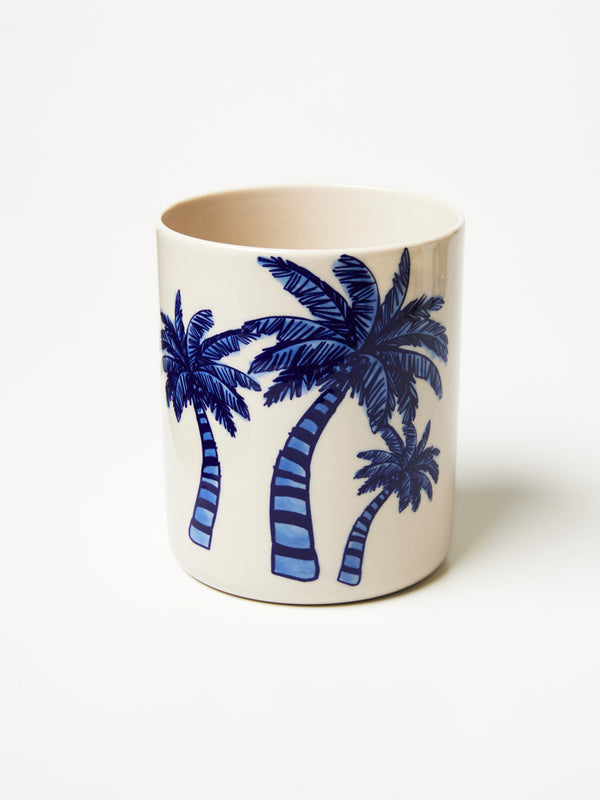 Care Instructions
Clean with a soft dry cloth, designed for indoor use.
Country of Origin
Hanoi, Vietnam
Dimensions
L: 11cm W: 11cm H: 14cm
Description
Hand-painted classic island palms in hues of blue adorn this super useful piece. A great shape for utensils, flowers, an orchid or make-up brushes in the bathroom, it's a real workhorse around the house. Its handsome design in blue and white makes it an easy companion for many different interior schemes. Designed in Sydney and handmade in Vietnam by Jones & Co artisans.
Dishwasher Safe
Earthenware Clay
Hassle-free returns
Designed in Australia
Handmade and Handpainted
Smash-free Guarantee
Australia-wide delivery
Meet the Maker
Everything we make is touched by hand. We believe in small runs made with the highest level of attention to detail. 

We collaborate with our factories to understand techniques and processes. If you would like to learn more about our artisan makers, read our blog series on each of our makers.
READ THE BLOG